Welcome to the New netnumber Global Data Services
by netnumber Global Data Services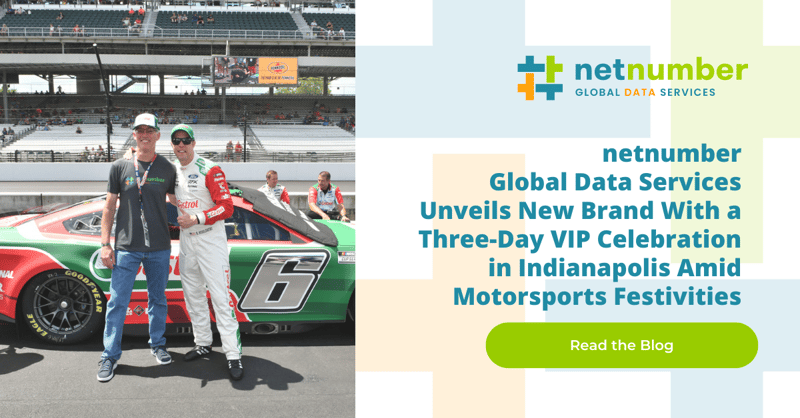 It all starts with a question: When you think of the race against cyber crime and fraud, does 'phone number intelligence data' come to mind?
It's true that when businesses and end users consider the cybersecurity and protective measures their devices utilize, phone number intelligence data is the darkhorse of the competition. Consider this though: Cell phones have become our mainline to the world at large. They're one of our primary resources for personal communication, and as business moves closer toward the end user in an increasingly work-from-home digital world, they're the frontlines of our working world as well. But even more than that, our phones have become an extension of the self that is as much a part of our identity as our clothing and as much of a facet of the way we navigate our world as our own feet or fingertips.
All this to say — phone number intelligence data, as a vital part of protecting us from threats via our most personal devices, is one of the most crucial elements in building cybersecurity's new era.
As NetNumber, we've always led the pack in this arena, even as unexpected twists and turns have been thrown at us in a rapidly developing digital landscape. We've also always had an eye on this new era of online security and digital threats. So, we've evolved to suit it (and amplify it) on behalf of a world in need.
Ongoing optimization against new threats and crime vectors necessitates that organizations are always on the move — so we are too.
Now, we're proud to unveil the new netnumber Global Data Services.
Here's What the Future of Mobile Security Looks Like
netnumber Global Data Services represents the world-leading phone number intelligence data services that many now rely on, but with a reinvigorated persistence of innovation that continues to enable us to deliver the technological advancements that give future mobile generations a more secure and seamless digital world.
There's more to this new brand than a new look and feel — much more. Behind every change we've made is the promise of a shared vision for the future, assuring our customers (both current and future) that we can and will deliver the right services to streamline their operations, reduce costs and combat fraud. Our new look conveys our expertise and stability across these services, the growth and promise our customers are gaining and the excitement that comes from knowing the future of secure communications is here, now.
With this new brand, we're officially off to the races — that's why we were thrilled to unveil it with an exhilarating three-day experience in Indianapolis, the motorsports capital of the world, alongside the NASCAR-IndyCar doubleheader weekend. (Not to mention special guest appearances by NASCAR champion Brad Keselowski.)
This event helped us reflect on the synergies between racing and business evolution, mirroring the thrill of racing ahead to new heights, the promise of growth and change and the hard, dedicated work it takes to keep a complex machine on track for success. Not to mention, we got to give our valued partners and customers a once-in-a-lifetime experience to help us ring in the next phase together. What could be better?
Our Driving Forces
The world beneath our fingertips has changed since our inception 20 years ago. The globe has moved from fixed-line phones to simple flip phones (with barely enough capacity to store a few contacts) to 5G-enabled smartphones that can transport us into the metaverse in milliseconds. However, one thing will never change – our commitment to our customers, our team, and a digital tomorrow that is brighter than ever.
So, on behalf of everyone at netnumber Global Data Services, here's to a future that's built on an even deeper level of trust, an even more reliable standard of security, and an even more compelling level of freedom for operators, enterprises and users across the globe.
To check out more highlights from our launch event, click here to view the press kit.