Trust the Data-Driven Process: Introducing Next-Gen Fraud Prevention for the Mobile Ecosystem
by netnumber Global Data Services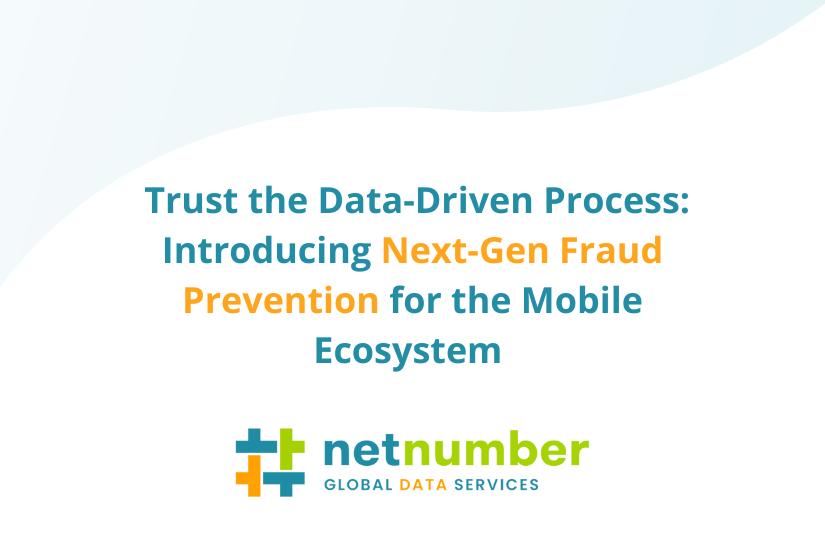 Trust is a word the mobile ecosystem can't live without. From building customer relationships to partnership engagements, trust is critical to growth, profits and customer success. Ultimately, the key to achieving trust is understanding that it's a process, not a decision. Businesses have to earn and build trust over time through various channels, and end users sometimes seem to fixate on why and what not to trust in a brand.
In the evolving world of telecom, trust is simply non-negotiable. And in today's threat-filled landscape, building, earning and keeping a trustworthy reputation has become increasingly challenging and complex. This is why we have transformed our product portfolio to hone in on optimizing routing, provisioning and critical trust capabilities for the mobile ecosystem.
Fraud Prevention Services Hold the Key to Ensuring End-User Trust
With our innovative fraud prevention opportunities, MNOs (Mobile Network Operators), CSPs (Communications Service Providers) and enterprises can easily architect more efficient, trustworthy and secure operations. This integral part of our new product portfolio was refashioned to meet the needs of the most discerning global brands.
Our suite of fraud prevention and mobile security-enhancing solutions includes four robust data-driven services:
Through these tools, we can provide the global mobile ecosystem with a more comprehensive view into their mobile ecosystem, making it easier to vet and verify all communications. This offers the ability to more easily build and maintain trust across customer bases.
Bad Actors Beware
Fraudsters are more sophisticated than ever, and service providers and enterprises must stay vigilant and highly prepared. With this in mind, the Trust pillar of our new product portfolio effectively excludes bad actors from the telecommunications ecosystem by more accurately assessing fraud risk and number validity and verifying Caller and Sender IDs. This reduces or averts risk from common threats such as spoofing, spam calls and more.
Standing tall at the forefront of security, spearheaded by data, our Trust pillar accomplishes a range of mission-critical tasks, including:
Avoiding erroneous blocking
Reducing consumer complaints
Increasing the security of transactions
Filtering invalid and unassigned numbers
From ensuring Caller ID attestation and verification through the compliant implementation of mandatory STIR/SHAKEN protocols and procedures via Guaranteed Caller (GC) to protecting mobile and landline subscribers from robocalls via NumeriRisk, you can rest assured you're ahead of the bad actor game. In addition, with NumeriCheck, financial institutions and all types of service providers (OTTs, social networks, mobile/online services, etc.) can mitigate, and in some cases eliminate, the damage that can be caused by those attempting to create fake accounts using invalid numbers. At the same time, NumeriView reduces the risk of fraud by accurately assessing the risk of individual telephone numbers.
Let us earn your trust. To learn more about our updated fraud prevention solutions, click here to book an exploratory call.